Our next quarterly event will take place on Thursday, March 22nd at 6:00 pm at White River Brewing Company.
Join us to hear from a select group of the region's fastest growing companies.
This event is open to the public. Drinks will be provided.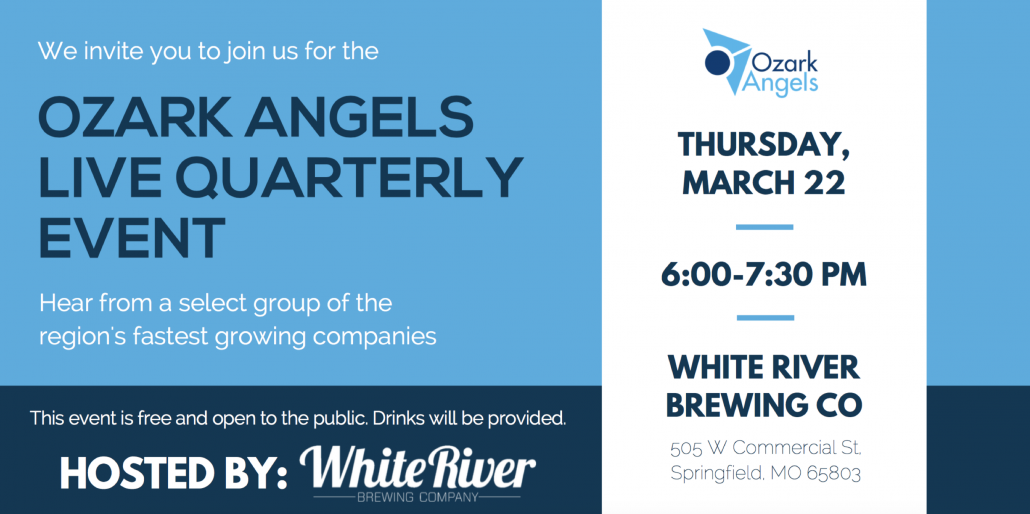 Sign up for our newsletter to be the first to know when future events are scheduled.